The birth of the ARTE con AGA project and its children…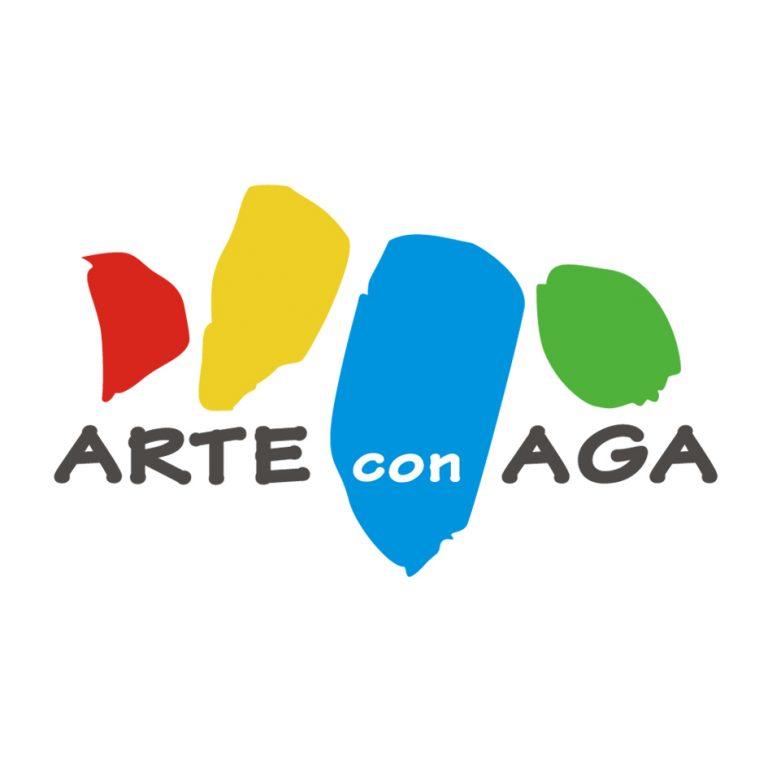 In the autumn of 2000, my daughter Zuzia was born and after just a year she scribbled with me and got dirty with paint at every possible occasion. When she was 2 years old, she beautifully colored fractal shapes drawn by hand, and when she was 7 years old, we painted the first picture on canvas.
The second collage was created, which now hangs in Colegio El Tejar, as Zuzia gave it to her favourite teacher, Maximo.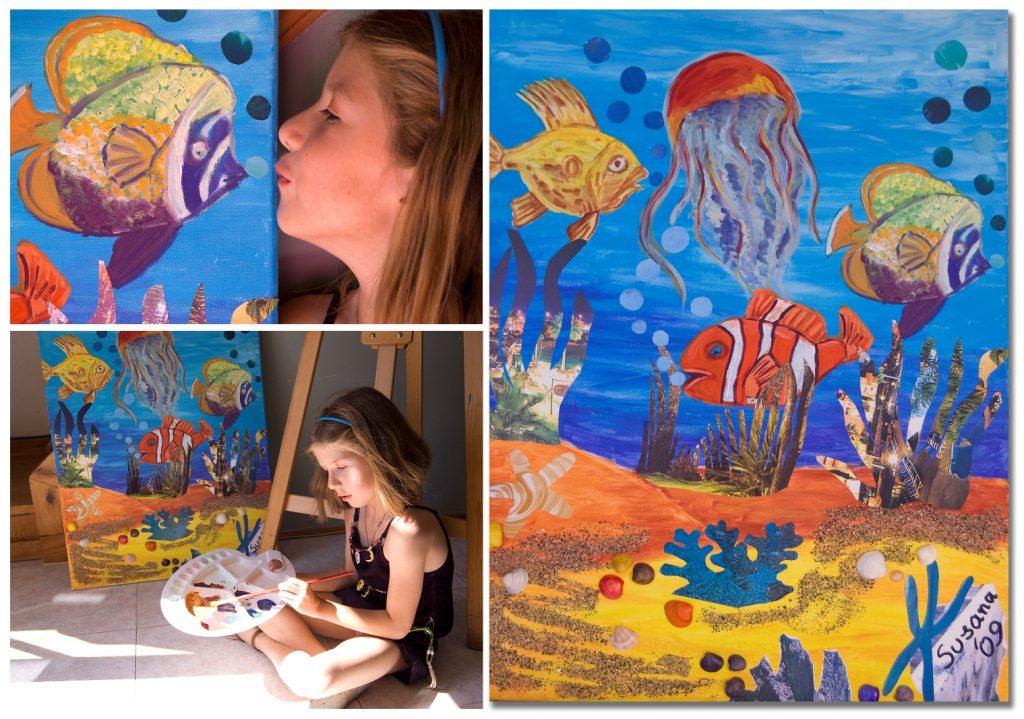 One day Zuzia asked: Mom, if you taught me how to draw and paint, maybe we could teach other children together now? It would be fun! And so it happened. First, we invited children from the neighborhood, a pair of little Germans, then Polish-English siblings and then friends from school joined … ARTE con AGA began to attract Polish kids and their Spanish friends.
In autumn 2012 we officially launched a workshop for pre-school and school children KIDsART, and inaugurated the Facebook page.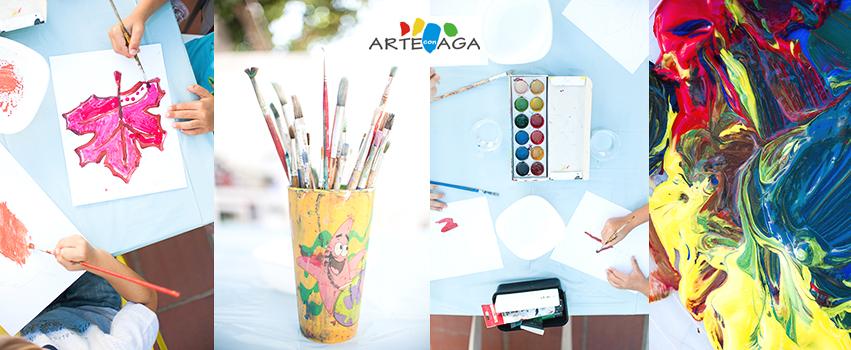 Because after a while it turned out that the younger siblings of our students also want to become artists, in June 2013 BabyART classes for babies were launched.
When our ARTeam grew in strength, we began to organize family Christmas workshops and various outdoor events, just have a look…
Because children are growing rapidly and our project has expanded with new activities, such as TeenageART for teenagers or individual lessons in painting for young artists.
Working with children and young people encouraged me to propose my classes to adults, and so began my new adventure with art therapy or Artetherapy, but that's the topic for the next post…